Our Story
Optimal Life Hacks was born from a deep passion to help others live simple, happy and fulfilled lives. No matter where in the world we live, we find ourselves surrounded by 'struggling jugglers' – people caught up in the busyness of being busy.
With our combined expertise in somatics, holistic nutrition, positive psychology and organisational management, we realised we had a unique offering to help people everywhere live more wonder-filled and satisfying lives.
We're here to empower you to live your optimal life —by giving you effective and simple approaches to incorporate healthy habits into your daily life. You can change your life 3 minutes at a time.
Our Manifesto
We believe that optimal health enhances resilience, inspiration and fun
We enable you to create the environment that allows your optimal life to flow
We believe there is no right, wrong, nor perfect, only doing the best you can in your own unique way
We communicate with curiosity and compassion, and without judgement
We provide general nourishment advice and support with the option to work with us on an individual basis
We commit to be responsive to your feedback and needs
We believe that living an optimal life leads to more peace, harmony and prosperity in the world
Our Team
Who are the people behind Optimal Life Hacks?
Get to know our team of passionate creators and optimal lifers.
JOSEFINA BERGSTEN
Josefina is a cat lover. And elephant lover. And Sharks too. In fact, she loves all living creatures, both flora and fauna. She wakes up every morning…READ MORE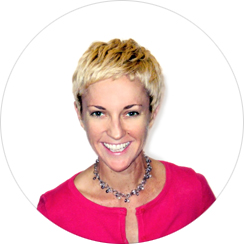 Virginia Morris
Born with natural curiosity, Virginia's first spoken word was "why?" She has always been interested in anything that can help people be more effective. She is passionate about using her unique talents to make a positive difference in the world. As an entrepreneur, leadership strategist, executive coach, facilitator, yoga instructor, MBA associate professor, mentor, Board Chair of a special needs school, family ring leader and aunt of eleven, (phew!) she has mastered the art of balancing multiple roles. Virginia inspires others to be more effective by boosting their influencing skills, getting rid of bad habits, and focusing on what they are good at each and every day. She has been working first-hand with leaders from companies to households for almost 20 years. Virginia holds a Master of Commerce, a Graduate Diploma in Ontological Coaching and is a Registered Yoga Teacher (RYT200) with Yoga Alliance.
BENJAMIN LAI
"Life is in motion and health is an expression of motion. Stay active". This is Benjamin's mantra and the concept that guides his Osteopathic work, his actions and his beliefs.
From his childhood experiences at his father's pharmacy and the family's preference for Chinese herbal medicine, Benjamin became aware of the need to question our understanding of medicine. Of what it means to be healthy and how we can help ourselves beyond an easy pill popping dependent model.
He eventually found solace in Osteopathy and its emphasis on considering a person's health in its living context: lifestyle factors, nutrition, emotional state and body function. Osteopathy made sense to him as it affords us a system of natural pain relief through manual therapy. At the core of the Osteopathic paradigm lies a question: If our body system is always biased towards health (most of the time), then why does a person fall ill within their own living context?
Benjamin spends his days helping his clients find the answer to this question and understanding their own health. He keeps himself busy running a clinic in Hong Kong or out in the sun doing a multitude of outdoor activities.
MICHELLE TURCHINI
Michelle is passionate about design, beauty, art and all the things in-between. When she's not busy making things look amazing, or photographing the world around her, you can find Michelle in the kitchen, concocting something delicious (or occasionally burning it!)
She has a global focus, having had the good fortune to live in Sydney, London, Hong Kong and now San Francisco and has a lifelong love affair with travel, food and culture.
Michelle currently runs her own design business, publishes a design/food blog and is an active community member, devoting time to several local organisations. However, her most important role is being the proud mother of three.
Although she holds a degree in Visual Communication and is obsessed with all things visual, she'll tell you there's nothing better than a good book.
JOSEFINA BERGSTEN
Josefina is a cat lover. And elephant lover. And Sharks too. In fact, she loves all living creatures, both flora and fauna. She wakes up every morning obsessing about climate change and environmental destruction and goes to bed still obsessing, to the consternation of her long-suffering partner.
When she is not making videos with the inspiring Optimal Life Hacks, Josefina is creating documentaries on human rights issues, elephant protection and ocean health. Having spent half her life in Asia, she has seen first-hand the dire need for a more enlightened and just approach to life on Mother Earth. As a side-gig, she is also the graphic designer, photographer and recipe inventor for a small healthy snack company in Hong Kong.
Josefina has a BA and MPhil in Fine Arts and Comparative Literature and while she loves a range of visual mediums, film has always been her favourite for its unparalleled power to communicate directly and elicit strong emotions simultaneously.
Nothing recharges her batteries like elephant therapy, whether in the jungles of Southeast Asia or the grasslands of Botswana.